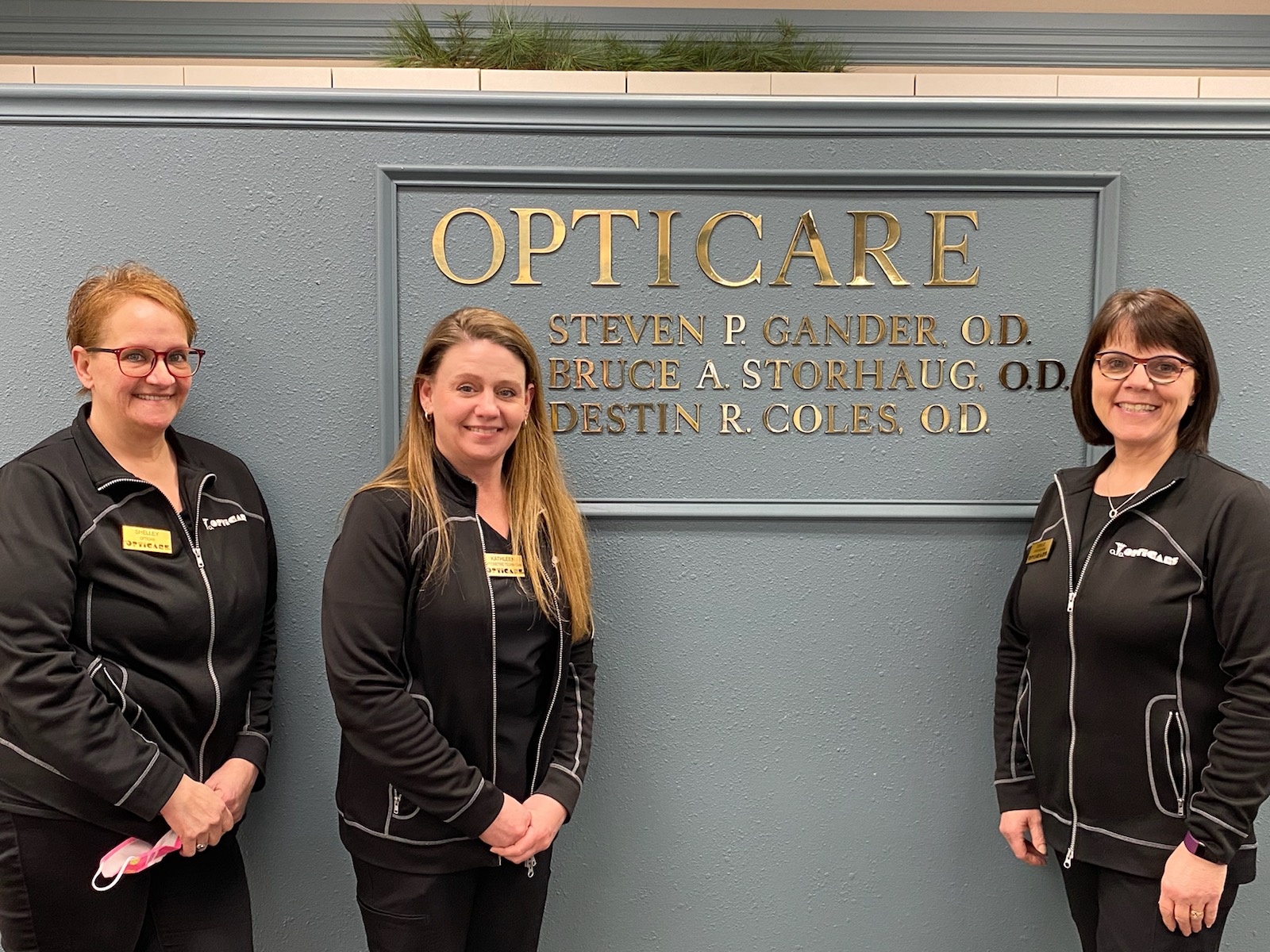 Crookston Team Members
Our Crookston team is composed of our friendly receptionist, skilled optometric technician, and knowledgeable optician. They will help you schedule an appointment, pick out the perfect frames, and fit your contact lenses so you are enthusiastic about your visit.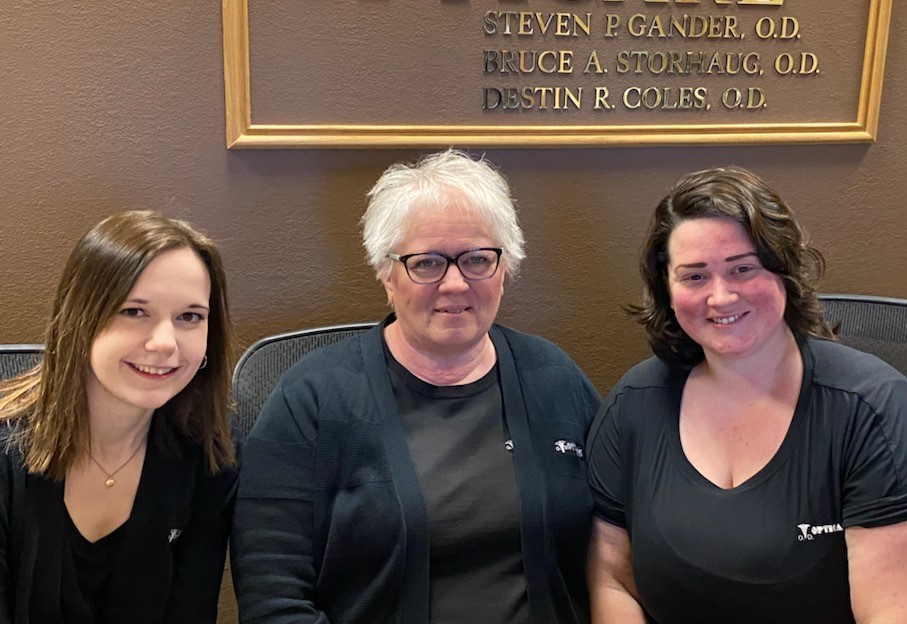 Reception Team – East Grand Forks
On the phone or at the front desk our receptionists greet you with a smile. They are the central hub of communication within our clinics. These team members manage the appointment schedules, organize the medical records, assist with patients' insurance eligibility verification and maintain the patient recall system.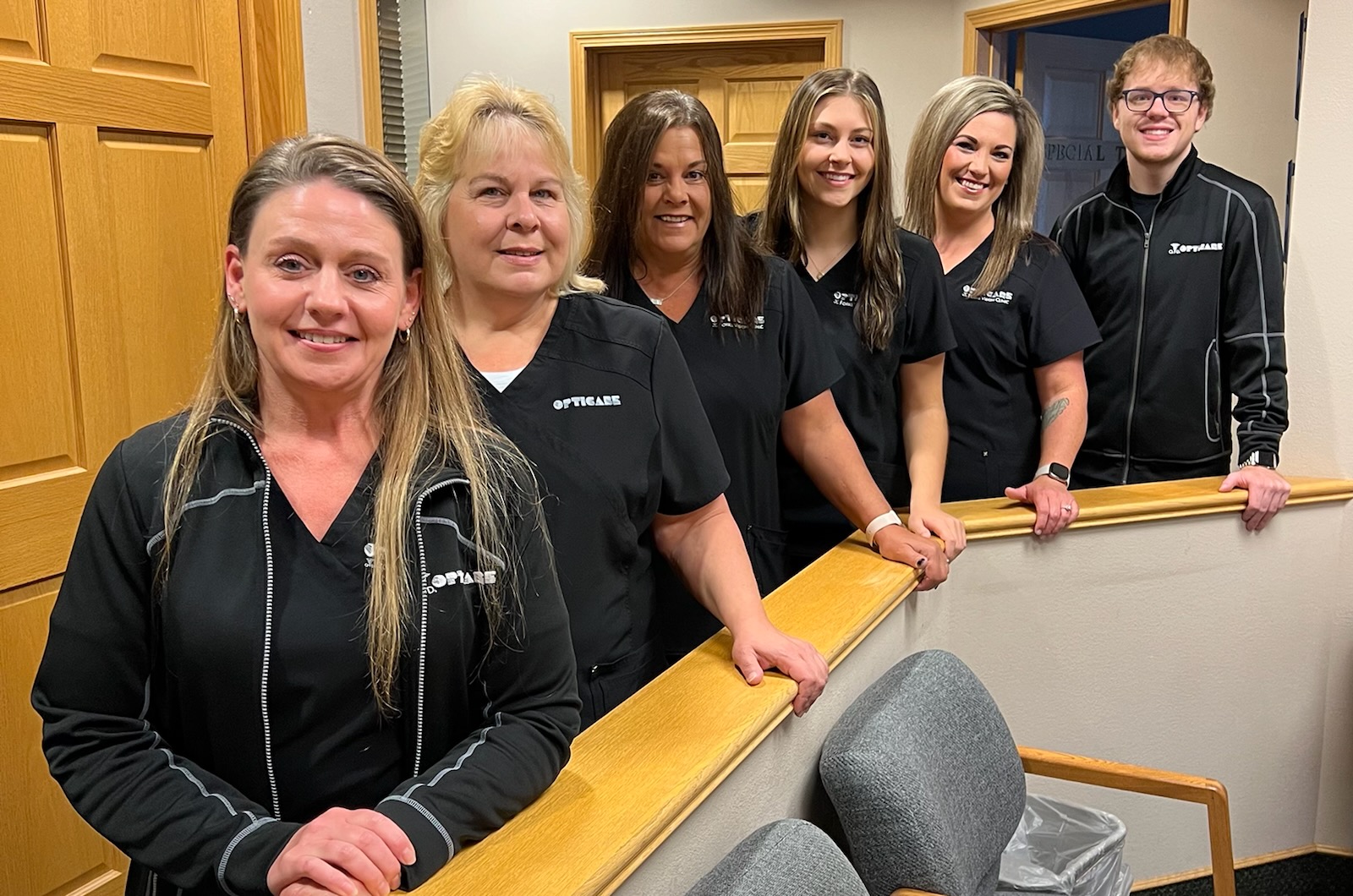 Optometric Technicians
From pre-testing to dispensing of contact lenses, our optometric technicians assist our doctors with many aspects of your eye health care. They perform medical testing such as visual field analysis, retinal photography, auto refraction, and Optical Coherence Tomography (OCT) scans. In addition, our optometric technicians assist our doctors with contact lens fittings, and they train patients to insert, remove, and care for their contact lenses.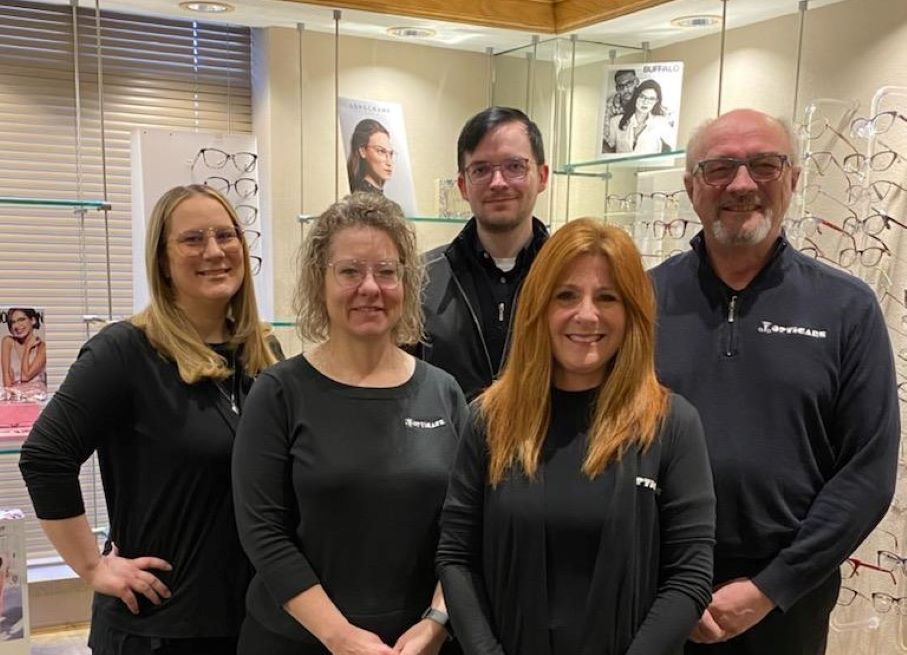 Opticians and Lab Technician
Because they understand both eyewear fashion and lens optics, our opticians will help you choose the best frames for your lifestyle and the most beneficial lenses for your specific prescription. They also specialize in fitting your eyewear, as well as adjustments and repairs.
In our onsite ophthalmic lens lab, our technicians are able to finish your lenses to fit your frames perfectly. This enables us to provide you with a faster and more accurate fabrication of your prescription eyewear.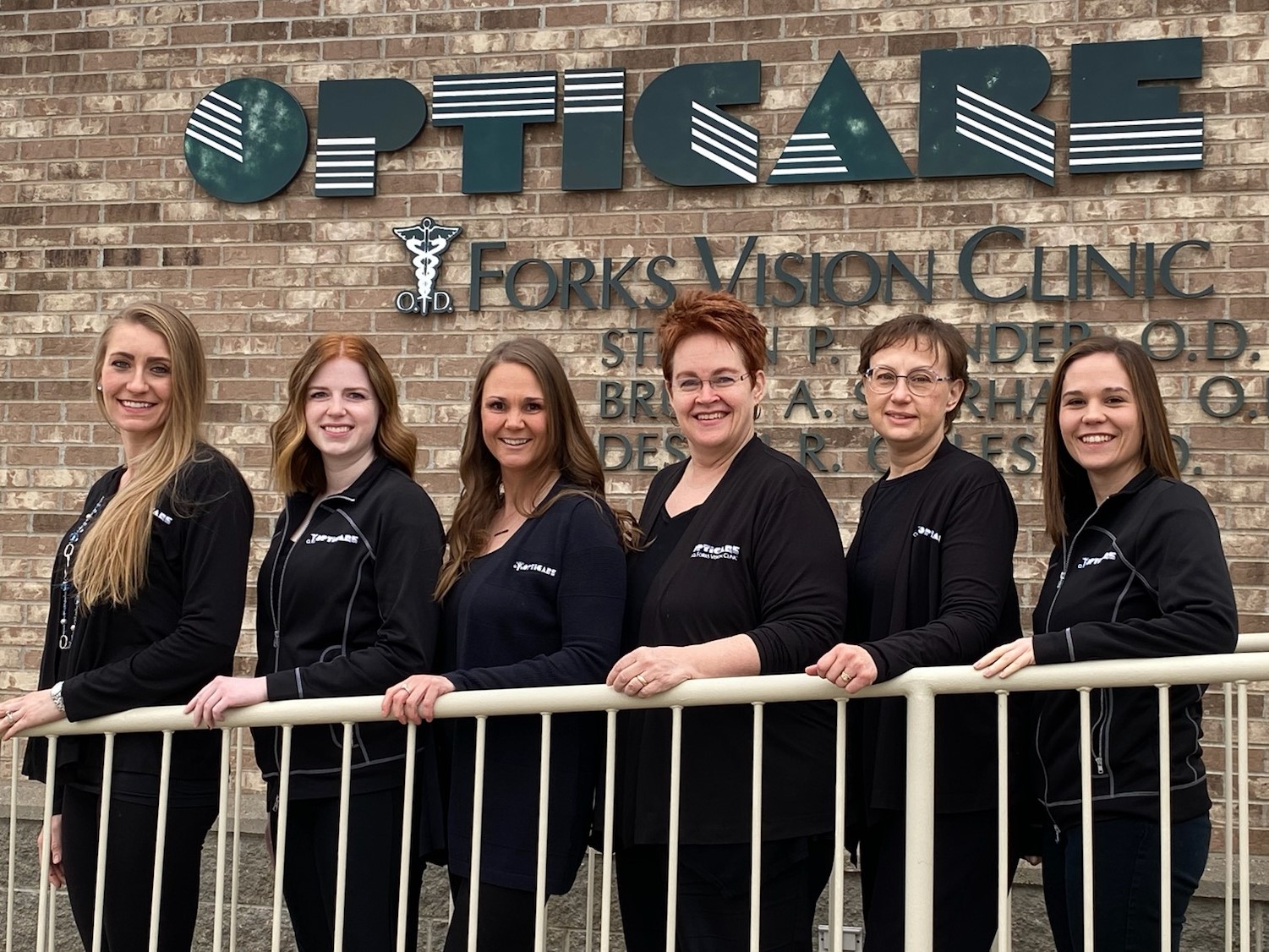 Finance Team
Our finance team is here to help you with financially related questions. These team members file insurance claims, research insurance questions on behalf of patients, manage patient financial accounts and much more.
It is our goal to provide you with affordable, high quality, eye health care services, eyewear and contact lenses. We have a number of payment options to meet your needs. They include cash, checks, Visa, MasterCard, and Discover, as well as a variety of vision and medical insurance plans.